When
30. January, 2018, 18:00–20.00
Not visitable by annual pass
The Ludwig Museum – Museum of Contemporary Art cordially invites you to the opening of the following exhibition
Common Affairs | Collaborative art projects
Greetings by
dr. Julia Fabényi, Director, Ludwig Museum
Opening by
Kriszta Szalai Actress, Social Worker
Projects
Arboretum
Antal Malvina, Geröly Tamás Sándor, Gőz István, Juhász Ibolya, Kovács Márk, Lakos Fanni, Lukács Gergő, Makra Viktória, Munkácsi Ádám, Németh Ágnes, Pálfi György László, Szabó Kristóf / KristofLab / Ziggurat Project
To Be Continued?
Gyenis Tibor / Balogh Viktória, Gubik Viktória, Kovács Balázs, Rumann Gábor, Szabó Csaba Zsolt / Markuly István, Etienne Samin, Kecskés család, Bakos Judit Piroska, Radev Gergő, Bihari Ádám, Vágvölgyi Gusztáv Pabló / Gyüttment Fesztivál / Hegypásztor Kör Oszkó / Sárkollektíva / Regio Earth Fesztivál / Hagyományos Házépítő Kft.
We Will See!
Benczúr Emese, Imre Mariann, Szira Henrietta, Szíj Kamilla, Tarr Hajnalka / Jáger Márta, Tábor István, Pappné Judit, Tolnayné Csattos Márta, Istók Imola / Vakok Állami Intézete
Artists in the Classrooms
Erdei Krisztina, Fischer Judit, Juhász Rokko, Mécs Miklós, Soltis Miklós, Szabics Ágnes, Szemző Zsófia, Utcai Dávid / T-Tudok Tudásmendzsment és Oktatáskutató Zrt. / Molnár Ferenc Magyar–Angol Két Tanítási Nyelvű Általános Iskola "Grundsuli" / Hallássérültek Tanintézete - Budapest
Dragon Lee
Gruppo Tökmag (Tábori András, Budha Tamás) / Belső Tűz Egyesület
"I like being a farmer and I would like to stay one"
Antje Schiffers / Erdődi Katalin / Sallai János / Kovács Orsolya / Sárosdi Róbert és Judit
Floating House
Zsin Bence / Fogd a Kezem Alapítvány / Pécsi Tudományegyetem Művészeti Kar / Pécs – Somogyi Általános Iskola
from 7 p.m.
The Long Night of the Farmers' Films
Film screening and talk with the creators and participants of the project "I like being a farmer and I would like to stay one".
The exhibition is on view until 18th March 2018.
Curator of the exhibition
Szipőcs Krisztina
CAPP Project Manager
Simon Andrea
The exhibition is part of the CAPP Collaborative Arts Partnership Programme, funded by the EU's Creative Europe Programme.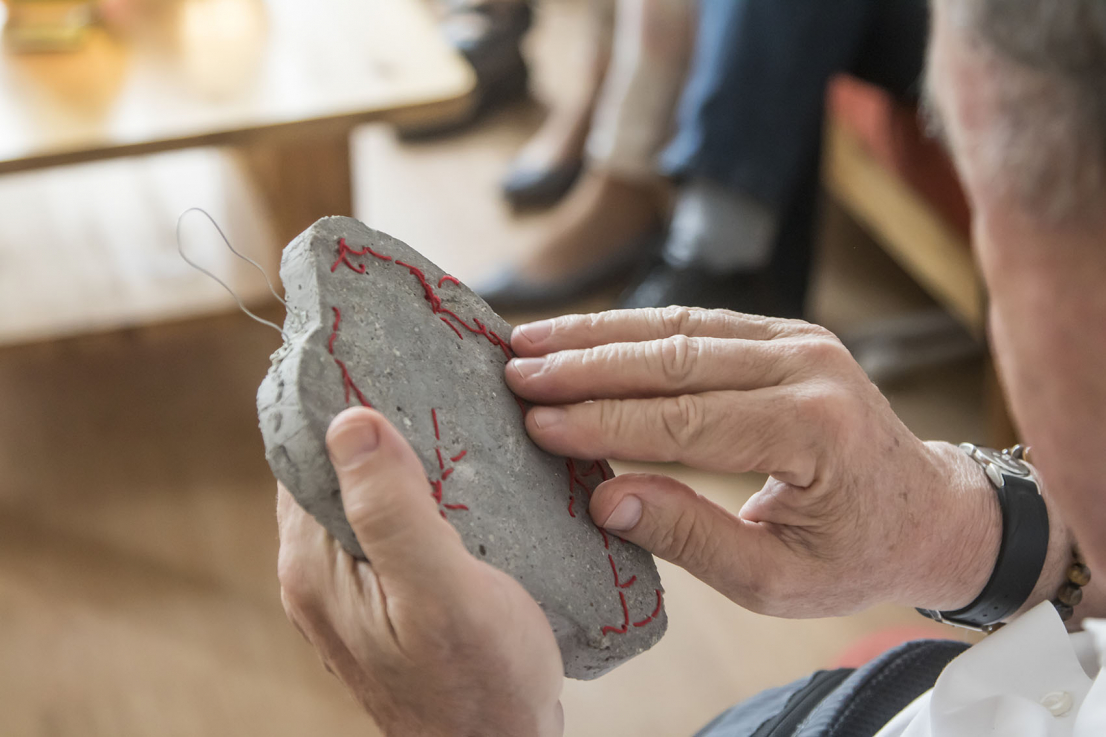 Related content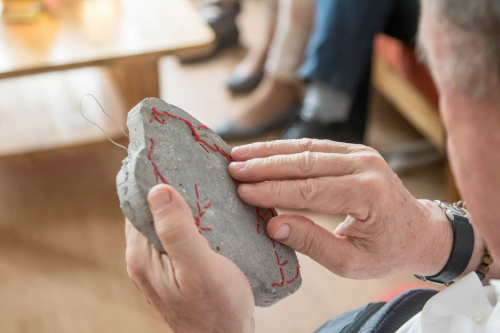 The exhibition presents to the public the results of a four-year international program (CAPP) the mission of which has been to acquaint artists with collaborative art practices and support participatory projects involving various communities with a focus on seeking effective solutions to pressing social issues.
Read more