When
17. October, 2018, 18:00–19.00
Not visitable by annual pass
Double guided walk in our temporary exhibitions about Estonian and Finnish contemporary art.
Celebrating the 100th anniversary of the Republic of Estonia, the exhibition Related by Sister Languages examines the points of intersection between Nordic, Baltic and Central-European history and experience in the present of the 21st century, where Estonia and Hungary are both building their futures within the bounds of the European Union. Can we draw a parallel between the themes and motifs that appear in the contemporary art of the two countries? How do they relate to the general problems of our time?
Salla Tykkä began her career in the mid-1990s. Her short films have been shown not only at international exhibitions but also in film festival competitions. Although her work is inspired by personal childhood memories, or even recurring dreams, her stories cannot be considered merely autobiographical works. She transforms personal perspectives through disciplined narrative techniques into generic metaphors of audiovisual memory and the manifestations of external and internal control.
Language: English
The programme can be attended with a valid entrance ticket for both exhibitions, combined ticket (valid for all exhibitions) or annual pass.
Related content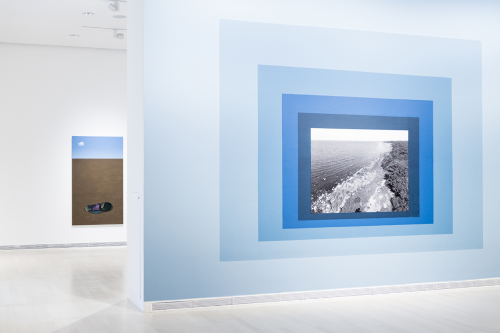 Both Hungarian and Estonian languages are of Finno-Ugric origin, but the two groups of people that have spread far from each other over the millennia have followed different historical paths. Where do the Northern, Baltic traditions and Central Eastern European history and the common post-socialist experience meet in the 21st century?
Read more